Save our large trees and reduce our emissions from heating and cooling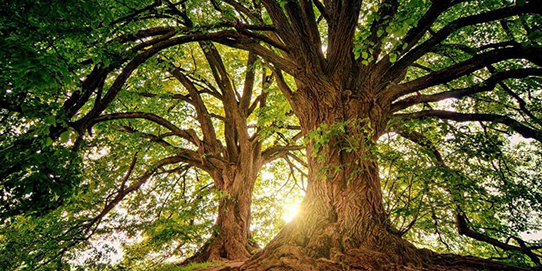 Our large trees provide shade, oxygen production, carbon storage, bird and animal habitat, and natural beauty.

Richmond's Tree Protection Bylaw
The bylaw requires a permit to remove trees 20cm caliper or larger. There should be additional provisions for the removal of very large healthy trees 30cm caliper or larger which average 75' in height and provide our community tree canopy. Removing such a tree provides only one benefit – a larger footprint for a structure. What is lost is shade to cope with global warming, oxygen production, carbon storage, bird and animal habitat, and natural beauty that makes Richmond a better place to live. The proposed bylaw changes ensure that there is at least one replacement 6 cm tree. Unfortunately, that tree will provide no meaningful shade and carbon storage and no bird will build a nest in it. It takes on average more than 35 years for the new tree to grow to the size of the removed 30cm tree. In the meantime, it is the community which suffers the loss, not just the property owner more interested in a larger house.
What should be added to the Tree Protection Bylaw
There should be a $5,000 application fee of which $4,000 will be refunded if the application is refused. The retained $1,000 covers the staff time involved. The additional $4,000 covers the loss of benefits from the removed tree over 35 years and should be used to help offset the cost of an additional City arborist to review tree removal applications.
The current fine for removing a tree without a permit is $1,000 which makes it easier and cheaper to simply remove a very large tree. The fine should be increased to $10,000 in the case of removal or damage affecting the health of a tree 30cm or larger and $5,000 in the case of unwarranted damage affecting the benefits provided by such a tree.
Replacement trees can be the required size, but if they are an inappropriate species, not properly planted or not cared for, the survival rate and benefit to the community is poor. In many cases, the survival rate is much better on public property such as parks, schools and boulevards. City staff should have much wider discretion to specify the species of tree, how it is planted and where, including on public property. Staff should also be able to direct that City staff plant the tree with the cost borne by the applicant.
What Richmond is doing to reduce greenhouse gas emissions
BC Government statistics show that household vehicle use accounts for 44.6% of household GHG emissions while household space heating and cooling is responsible for 16.6% and water heating for 8%. As the founder and coordinator of Plug-in Richmond, I have been occupied with the household vehicle component by working collaboratively with the City of Richmond and the BC Government on promoting electric vehicles to Richmond residents.
Richmond has been a leader in thermal energy projects in new developments that extract energy from the ground, a technology called geo-exchange, to provide both heating and cooling. However most of the existing Richmond commercial and residential buildings use fossil fuels which produce greenhouse gas emissions.
What Richmond still needs to do on heating and cooling
BC Government's CleanBC Better Homes program provides cash incentives customers switching from natural gas, propane or oil to an electric heat pump or heat pump water heater. The BC Government is encouraging municipalities to add top-up cash incentives to make it more attractive to switch. A number of municipalities have done so, but we are still waiting for Richmond to join them.