My Blog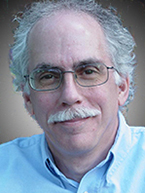 I am not blogging at the moment. I will start again when something interesting crops up. Previously, I wrote about current major political issues in Richmond BC, my community, that interested me.
For entries more than a year old, the blog archive is here.
Nov. 12, 2022. Public input too late in process.
Letter published in Richmond News.
Richmond News reader and former mayoral candidate offers his views on the Azure Road housing issue.
Dear Editor,
Re: "NIMBYism or legitimate concerns?" Opinion, Nov. 3.
Whether their concerns were legitimate or not, the Azure Road residents felt unheard by councillors for the simple reason that the process runs backwards from one that would allow them meaningful input. Public consultation is the very last step in the process when it should be the first.
Even councillors are consulted very late in the process when decisions on the size and location of buildings have been made and detailed drawings have been prepared, all of which represents a large investment of time and money on the part of the developer. Making changes at that point is very costly compared to making changes at the beginning of the process.
For example, public consultation on the new Steveston Community Centre began before decisions were made on how large the building should be, where it should be located, what functions it should accommodate and how much it should cost. If council thinks that is the best way to design a project, why do they do it the opposite way around when it is being built by a private developer?
New amendments to the Local Government Act remove the requirement for a public hearing if the proposed zoning changes for a property are consistent with the Official Community Plan (OCP). Since the OCP gives very broad categories for what type of housing is permitted in a wide area, most zoning changes are consistent with the OCP.
The provincial government felt that residents have sufficient input by writing letters to councillors. Many of the Azure Road residents wrote letters to the mayor and councillors but had little confidence they were effective.
Informal meetings when a project is first proposed that enable local residents and councillors to discuss concerns with the developer are more likely to result in a project that addresses most of those concerns. City staff can also provide independent input at the outset on whether concerns are legitimate and suggested changes are reasonable. In other words, this is about working collaboratively from the start rather than winding up with confrontation at the end.
Let's hope the low turnout and results of the recent election didn't send the message to the mayor and councillors that most residents are happy with the current process.
John Roston
For entries more than a year old, the blog archive is here.
2022 Municipal Election

Rental advocate John Roston running for Richmond mayor's chair
Richmond News, July 11, 2022,
by Maria Ratanen.
Rental housing advocate and FarmWatch member John Roston will challenge long-time Richmond Mayor Malcolm Brodie in the October municipal election. The Steveston resident has been named as the RITE Richmond mayoral candidate.
Roston ran in the May 2021 by-election to replace Kelly Greene, who was elected as an NDP MLA in the previous fall's provincial election. Roston placed eighth in the by-election, won by retired VPD superintendent Andy Hobbs.
Joining Roston on the RITE slate are current councillors Carol Day and Michael Wolfe as well as farming advocate Laura Gillanders – who ran for the Green Party in the last federal election – and Jerome Dickey, a local businessman and entrepreneur.
The municipal elections are set for Oct. 15 when a mayor, eight councillors and seven school trustees will be elected.

Mayor candidate Roston encourages youth to pick up electoral torch
Richmond News, October 16, 2022,
by Valerie Leung.
"This is the start, not the end."
Richmond's mayoral candidate John Roston is encouraging more young people to run in elections. Roston, while not surprised by his loss against incumbent Malcolm Brodie in the 2022 Civic Election in Richmond, hopes more younger candidates will step up to the political plate in future elections.
The RITE candidate said he was told by many young voters that they appreciated him "running so they could vote for somebody they believe in." "We have a lot of hope in the younger generations," said Roston. "In the short run, just get them out to vote. And in the long run, they will do it themselves, they will run, and this will be much better so I think."
Roston received 26.5 per cent of votes from Richmond voters (9,304 votes.) He also ran in the 2018 election and the 2021 by-election but lost in both.
Roston told supporters at the Richmond Curling Club, where RITE, Richmond Citizen Association and some independent candidates gathered after the polls closed, that he had never thought about running for mayor until he was approached by incumbent Carol Day, also from the RITE Slate.
"At first I thought I didn't hear her correctly, and then I said, 'that is crazy. It is impossible for me to beat Malcolm Brodie.'" However, Day said it, "doesn't matter." Citing veteran councillor Harold Steves, she noted that the most important part of running was "talking about the issues and giving people a chance to vote for someone they trust."
Besides, added Roston, it's fun. "If anyone of you gets a chance to run, you should run, because getting out there and talking to people about the issues is actually a lot of fun," said Roston.