Welcome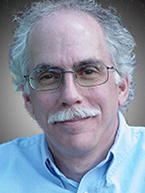 This website is primarily devoted to current major political issues in Richmond BC, my community, that interest me. Discussion of the issues and ideas about how to deal with them are entirely from my own point of view. Others see the issues differently and should be encouraged to express their own ideas.
Richmond offers a remarkable combination of natural beauty, climate, country farmland and small city living close to Vancouver. It's also convenient for travel up and down the west coast.
While the City of Richmond offers a wealth of excellent services at reasonable cost to the taxpayer, it can stumble when confronted with major political issues that require rapid intervention. If you're retired and bored, try wandering into a City Council meeting. You're likely to find that something needs doing. My impression is that a lot needs doing.
Issues I've Been Working On

I am the founder and coordinator of Plug-in Richmond, a group of electric vehicle drivers in Richmond offering information for drivers interested in switching to an electric vehicle as a primary or secondary vehicle. Richmond has an ideal environment for electric vehicles, but they do not necessarily meet everyone's needs. While environmental concerns are a factor, electric vehicles are also fun to drive. Detailed information is available here.
My Blog
Subscribe to my blog here.

April 30, 2018.
One reason for the increasing pressure on Richmond's scarce housing resources are the thousands of people working at YVR in the retail, cleaning and food service sectors for minimum wage. More
April 10, 2018.
City Council has sent a proposal for rezoning the Onni Imperial Landing waterfront buildings to a Public Hearing on May 22nd. More
March 29, 2018.
Video of my presentation on March 26, 2018 to Richmond City Council. More
March 27, 2018.
We elect city councillors to make decisions in the best interests of Richmond and its future. That includes making very difficult decisions which may affect their popularity with the electorate. More
March 6, 2018.
Re: 2017 Agricultural Advisory Committee Report. There is the question as to whether any of the members of the AAC were in a conflict of interest. More
Objectives for Richmond
Although city councillors support most of the objectives below, the pace of change is too slow to prevent the problems from getting worse. Bold action is required.