Yes! I'm running for Richmond City Council.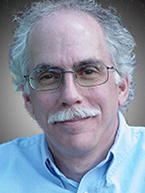 We're fortunate to live in Richmond BC with its incredible human and environmental resources. Unfortunately, we also have some serious problems on which I've worked for the past ten years.
My motivation in suggesting low cost innovative solutions at City Council meetings and in letters to the editor has been to bring about change, not get elected to Council. However, the current councillors have ignored my solutions, rejected them because they haven't been tried elsewhere or said the problems don't exist.
I was surprised when a diverse group of Richmond citizens said they liked my ideas and started a petition to convince me to run for City Council. I was doubtful at first, but we seem to have an oversupply of well known candidates who, with a couple of exceptions, only show up at election time. They speak sincerely about the problems, but don't offer innovative ideas on how to solve them.
I offer some of my ideas below to stimulate debate and get us moving toward solutions.
Important Issues Requiring Council Action

I am the founder and coordinator of Plug-in Richmond, a group of electric vehicle drivers in Richmond offering information for drivers interested in switching to an electric vehicle as a primary or secondary vehicle. Richmond has an ideal environment for electric vehicles, but they do not necessarily meet everyone's needs. While environmental concerns are a factor, electric vehicles are also fun to drive. Detailed information is available here.
Campaign Contributions
GOAL: $8,000; RECEIVED: $5,425
As an independent candidate, I do not have the resources available to the candidates nominated by the local political parties, but I do have the freedom to speak my mind.
You can help even the playing field by contributing to my campaign.
Online:
Please read contribution regulations and contribute by mail instructions here.
Volunteer to help me distribute campaign materials in October by sending an email here.
My Blog
Read my blog here.
Subscribe to my blog here.

July 22, 2018.
Many believe that politicians crave power and their voting on the issues is motivated primarily by what will secure the financing they need to win the next election. More
July 18, 2018.
Richmond allows farmland owners to build an 8,000 sq.ft. concrete floor barn without a variance, but they claim that this is too small and variances are a hassle. More
My Experience
Extensive experience in management, communications, negotiation, technology, local organizations and small business.
B.A. and M.A. in Communications from McGill University;
Director of McGill department responsible for the use of technology in teaching; responsible for over 40 unionized staff;
McGill Adjunct Professor responsible for major next generation internet research projects;
Author of negotiation simulation used to teach MBA students;
Frequent speaker on major issues at Richmond City Council meetings;
Founder and Coordinator of Plug-in Richmond providing advice on electric vehicles;
Worked in Canoe Pass First Nations Art Gallery in Steveston;
Richmond BlockWatch Block Captain;
Treasurer and member of the Board of Richmond Museum.
What I Want To Do
The pace of change in Richmond is too slow to prevent problems from getting worse. Bold action is required on a wide range of issues.
Ensure that developers create multi-bedroom housing for families and millenials rather than one bedroom condos for investors.
Collaborate with Richmond employers to create affordable housing for people who work in Richmond.
Ensure that building permits for homes that change the character of neighbourhoods are referred to City Council.
Preserve farmland by restricting mansion construction and non-farm use by non-farmers and speculators.
Encourage mutual respect among cultural communities through working together on common projects.
Dramatically improve neighbourhood safety by increasing funding to expand BlockWatch and introduce Know Your Neighbour programs.
Save taxpayer dollars by reducing the number of staff reports and staff attendance at endless meetings on the same issue.
Collaborate with local business property owners on a program to reduce rents for small shops and services until they become well established.
Extend existing incentives for businesses to reduce their greenhouse gas emissions to groups assisting consumers in reducing their emissions.
Help Me Do It
Volunteer to help me distribute campaign materials in October by sending an email here.
Contribute to my campaign here.
Comments and suggestions are always welcome. The best way to contact me is by email: john@johnroston.ca. I read all email although time constraints usually prevent me from providing individual responses.